Do you have previous experience from Systems Engineering, 5G and 3GPP? Are you looking for a job that is challenging and wants to work in a multidisciplinary team? Then this might be something for you! Modis is currently looking for a BTS System Engineer to Huawei Technologies in Gothenburg!
About the role
Huawei Technologies is one of the fastest growing telecommunications and network solutions providers in the world and 2000 Huawei established the first overseas R&D office in Sweden. Huawei Technologies Sweden is continuously growing and with 300+ R&D engineers located in Stockholm, Gothenburg and Lund they are trailblazing the path to future 5G wireless systems with focus on standardization, research and pre-development.
Huawei Gothenburg research center is now looking for a BTS system Engineer in the area of 5G systems research. As a technical expert you are expected to participate and lead 5G systems research, which is a core business area for Huawei. You will have the opportunity to utilize your skills to make a better connected world. You will also analyze requirements, define and design systems and product architecture and verify the proposed solutions by cooperating with different teams including system design, product design and product management.
Responsibilities:
Research on 5G BTS architecture and key enabling technologies
Use case and requirement analysis
Find innovative and cost-efficient solutions for current and future wireless network
Evaluate the performance of new ideas/architectures by simulation
The assignment as BTS System Engineer includes frequent traveling between Huawei Sweden R&D office in Stockholm (Kista) and Gothenburg, short term travel in Europe and China.
About you
We are looking for a person with a university degree within Communication Engineering, Computer Science, Electronic Engineering, System Design or similar or equivalent background with several years of experience.
Qualifications
Experience with Product Development.
Good understanding of radio systems and radio system components.
Familiar with LTE standards and new radio-standards/technologies in 5G and 3GPP.
Knowledgeable about Layer 1 and Layer 2 algorithms in LTE or other wireless system.
Meritorious
Experience in packet networks and network simulators (mininet, ns, ..)
Understanding of Probabilistic distributions (for packet statistics)
Understanding of 5G RAN Architecture and the interfaces to the BTS
Able to program in Scientific Programming Languages (Matlab, Python, etc.)
Previous work experience from Ericsson, Nokia or similiar
As a person you should be able to work effectively in a multidisciplinary team with hardware experts, antenna experts, algorithm experts and system experts. Furthermore, you should be able to possess good interpersonal and communication skills and are self-motivated with strong organizational, analytical and problem solving skills.
About Modis
We are constantly striving to support our customers and consultants to become successful. As a consultant, you are our top priority and when you need us, we will be there for you. We will include you in our business and to our customers. You are our most important asset and for us to stay ahead you will take an active part in our business development and our offers to the market.
By becoming our colleague, your daily life as a consultant will be shifting with different assignments
and projects in a variety of industries, systems and environments. Your experience will increase as
well as your social and professional network. As a consultant, you are covered by collective
agreements, insurance, occupational healthcare, healthcare and discounts on training cards. We believe in connecting people so having regularly social activities is key for us.
Modis delivers a wide range of services and competencies within IT, Engineering and Life Science. Our services are characterized by speed, simplicity and quality. Modis is
represented in the United States, Canada, Europe with over 100 offices and with
more than 35,000 colleagues on assignments each day.
Your application
The service concerns a permanent placement at Huawei. Modis is responsible for the recruitment process and all the questions regarding it. You are welcome to apply through the link below or simply contact me via:
Alexandra Fahlström
Telephone: 031-725 45 08
You are welcome with your application!
Keyword
BTS System Engineer, System Engineer, Huawei, 5G, Radio system, LTE standards, 3GPP, Layer 1 algorithms, Layer 2 algorithms
Det går inte längre att söka detta jobb!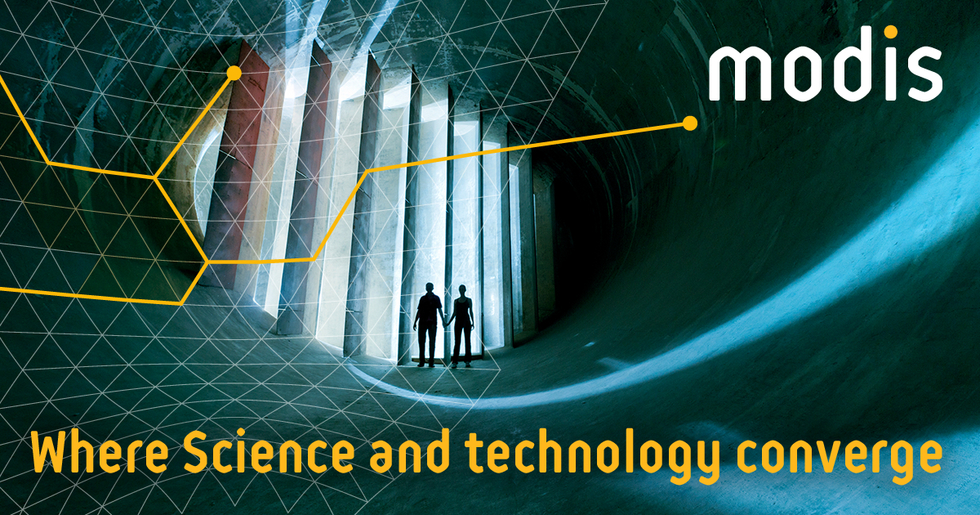 Modis Sweden AB
Antal gillamarkeringar:
0
Det går inte längre att söka detta jobb!
Nyckelord
Architect, Communication skills, Computer science, CSS, INET, Management, Matlab, Network, Python, Word
Fler jobb från Modis Sweden AB