Modis is a staffing & recruiting company and is part of the Adecco Group, the world´s leading HR-solutions provider across 60 countries. This scale and scope ensures Modis is truly a global community. Our mission is to be the Leading Professional Services Company by finding the right match between you as a candidate and you as a customer. We are a team with various and complementary backgrounds within Life Science, Engineering and Technology. We can ensure that we understand our customer needs and we can ensure that we understand the competence-profiles of our applicants and candidates.
We are now seeking for a Research scientist in Sample Management to AstraZeneca in Gothenburg.
About the customer
AstraZeneca is a major international healthcare business engaged in the research, development, manufacture and marketing of prescription pharmaceuticals and the supply of healthcare services. AstraZeneca is proud to offer a unique workplace culture that inspires innovation and collaboration. Co-workers are empowered to express diverse perspectives - and are made to feel valued, energized and rewarded for their ideas and creativity
The Arena:
Sample Management scientists are responsible for the storage and timely supply of chemical compounds as well as human biological samples (HBS) to AZ iMed projects. Compound samples are supplied to projects both in solid and liquid format but the focus is on the supply of small volumes of liquid samples using highly automated systems. HBS are received from eg clinical studies, stored in the local biobank and distributed to projects. The group primarily supports the Sweden Region but partners with other Sample Management groups globally to provide efficient support across AZ and our partner organisations. The Sample Management group works collaboratively to provide support within agreed service levels with a strong focus on our customers. We strive hard to understand what fits their needs best and to add value through our services. The Sample Management facility and service is leading edge and to maintain this position we actively seek ways to improve our process or exploit new technology.
Tasks and responsibilities/The role:
We are currently looking for a Research Scientist in the Sample Management department within the global Discovery Sciences organization. This position will provide the opportunity to work in a dynamic and enthusiastic environment whilst supplying a critical service to drug discovery projects. The work is highly collaborative with the team having a collective responsibility for the overall delivery. The role is focused on supporting drug discovery projects within R&D Gothenburg by providing compounds in the requested format (assay ready plates, serially diluted mother plates, formulations and solids) and/or maintaining a high quality handling of HBS and support of projects with requested samples.

As a Sample Management Research Scientist you will be expected to:
Work as part of the team rotating between the following typical tasks
Processing of liquid samples on automated systems
Processing of solid samples
Manage customer orders using specialized informatics systems as well as
databases
Responding to customer queries via mail or telephone
Partner with SM groups globally as well as internal and external customers
Receive and register incoming HBS
Process requests for HBS to customers
Act upon day-to-day issues that occur whilst processing samples to ensure
continuous improvement
The group has a strong emphasis on continuous improvement which takes the form of individual and group projects within the team, the department and across Sample Management groups within AZ.

Minimum requirements:
You should ideally have a degree in Chemistry or a Bioscience discipline or alternatively a logistics background and previous experience in an instrument orientated laboratory.
Previous knowledge and experience (<1 year) of sample management in a current setting is
a clear advantage.
Experience of working with various IT solutions, including extensive knowledge of Excel, LIMS systems and database usage, is also an advantage.
Sample Management is a highly collaborative group working to tight delivery schedules so the ability to be comfortable working at a fast pace with a goal orientated and team focussed attitude is essential.
Excellent communication skills with a proactive and service minded approach is key.
Preferred experience and key factors:
Key Attributes
Ability to plan, perform and evaluate experiments to investigate improvement possibilities in a process
Experience with acoustic droplet ejection and low volume liquid handling technologies and their application to drug discovery
Experience in operating integrated laboratory automation equipment
Knowledge of the drug discovery process
Interest in logistics and developing processes through customer interactions and technology awareness
Drive and enthusiasm to solve the root cause of problems and not only overcome the presenting problem
Thrive on working in a committed team and gain satisfaction from the overall performance of the group
Please submit your application today, or by latest 2019-02-18 by attaching your CV and personal letter (interviews are held continuously).
If you have any questions about the assignment, do not hesitate and contact Markus Dahl (markus.dahl@modis.se).
Det går inte längre att söka detta jobb!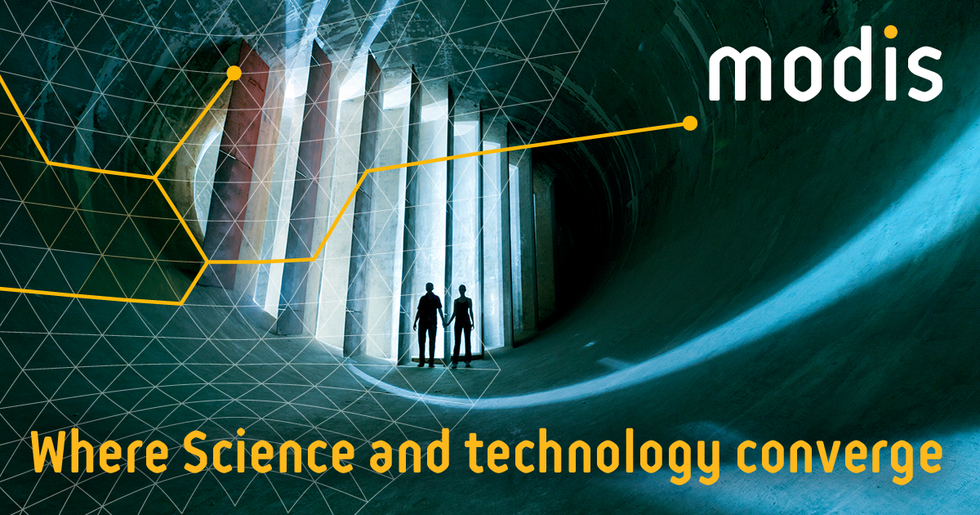 Modis Sweden AB
Kategori:
Forskning / R&D / Vetenskap
Antal gillamarkeringar:
0
Det går inte längre att söka detta jobb!
Nyckelord
Biologi, Communication skills, Management
Fler jobb från Modis Sweden AB