The bioanalytical services team within Wieslab AB is seeking a qualified and motivated Bioanalytical laboratory technician to support our contracted projects.
In our projects we work with developing, validating and using immunoassays (e.g. ELISA, MSD, and RIA) and cell-based reporter gene assays for measurement of drug and biomarker levels as well as immunogenicity of drugs in samples from pre-clinical and clinical studies. The bioanalytical services are contracted from different international partners within the life science industry.
You will become part of a flexible and dedicated team with high ambitions of delivering high quality data for our client's decision-making process. We work in a GLP and ISO 17025 regulated environment. The laboratory is located in Malmö, Sweden.
Job Description:
Keep up to date with relevant quality- (GLP/GCP), scientific- and technical developments
Apply GLP and GCP quality principles to daily work
Collaborate with Scientists in planning, developing and validating bioanalytical assays according to current guidelines
Act as study Laboratory Technician and Quality Control checker in non-clinical and clinical studies
Participate in receipt, registration and general handling of Sponsor study samples
Analyze non-clinical and clinical study samples in compliance with GLP and GCP requirements
Write/review applicable documentation e.g. Quality Management System instructions, method SOPs and instrument documentation
Review bioanalytical plans and reports
General responsibilities per department procedures e.g.:
a)    Act as responsible for laboratory operational tasks e.g. be responsible for serum bank, purchase
b)    Act as equipment responsible i.e. maintain equipment and write/review/approve validation documents
Skills and Competencies:
A degree in Biomedical Laboratory Sciences, Biotechnology, Biology, Biochemistry or equivalent with at least 1 year of laboratory experience or a Technical degree with at least 2 years of laboratory experience.
Demonstrated knowledge and application of relevant quality systems e.g. GLP, GCP and/or ISO17025 is an advantage
Demonstrated knowledge and application of ligand-binding methods (e.g. ELISA, MSD) and cell-based methodologies (e.g. neutralizing antibody assays)
Oral and written presentation skills (Swedish and English)
We offer
A good working environment with skilled and supportive colleagues
Possibility to work in international teams both within the company and with customers
The opportunity to work within many different fields within a short time span
A small flexible organization with quick decision-making
Contact
For questions please contact Director Bioanalytical Services, Anna Laurén, Tel: +46 40 53 76 52 or Director Bioanalytical Services, Janka Ryding +46 40 53 76 47.
Trade union representatives
Gunilla Jönsson (Union), phone: +46 40 53 76 28
Elsa Grenmyr (Akademikerna, Graduates Association), Tel: +46 40 53 76 54
To apply
Please apply by uploading your CV and cover letter by clicking on: and then clicking "Apply"
Please note that we do not accept applications by email.  We will process the applications on an ongoing basis and call for interviews as soon as possible. Last day for application is January 31, 2019.
About Wieslab
Wieslab is a contract laboratory that offers bioanalytical services within drug development as well as clinical diagnostic testing for clinicians and laboratories worldwide.
Wieslab Laboratory Services is an integral part of Svar Life Science AB and offers ISO 17025, GCP and GLP compliant services ensuring that the regulatory requirements are met. Wieslab offers a range of large molecule Bioanalytical services for pre-clinical as well as clinical studies for pharma, biotech, and CRO customers.
Wieslab has experience with a wide range of immunoassays including ELISA, MSD, RIA, and cell-based assays. With more than 20 years of experience in developing and running immunoassays our service offering includes method development, optimization, validation, and sample analysis.
Ansök till Bioanalytical Laboratory Technician to Svar Wieslab in Malmö
Använd facebook för att snabbare fylla i din ansökan.
Observera att arbetsgivaren
inte
får tillgång till ditt facebook-konto.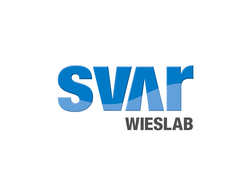 Svar Life Science AB
Kategori:
Forskning / R&D / Vetenskap
Antal gillamarkeringar:
0
Fler jobb från Svar Life Science AB