MODIS Adecco Group (Life Science & Engineering) is now seeking for a Senior Hardware Engineer (Design Responsible HW) to Cavidi AB, Uppsala Sweden.
This is a direct recruitment assignment and you will be employed directly by Cavidi AB.
About Cavidi AB:
Cavidi is a Swedish biotech company founded as a spin-off from Uppsala University. Our expertise is based on understanding viruses and using this knowledge to create research tools and clinical diagnostics. Today our focus is on HIV but our methods and expertise can be applied to other viruses.
Cavidi´s head office is in Uppsala, Sweden and we have sales offices in South Africa, India and USA. Our customers include hospitals, patient clinics, private laboratories, the pharmaceutical industry and research institutions worldwide.
Cavidi is just about to launch its first fully automated system for HIV diagnostics, the ZIVA Analyzer, and is now looking for a Senior System Engineer to join our R&D department.
What to expect
As a Senior Hardware Engineer you will be working throughout the full product life cycle, from development to improvement of our current instrument the ZIVA Analyzer. This means that you will work with specifications, design, implementation, verification, documentation, support and improvement. The focus will be responsibility for the continued development of the ZIVA Analyzer instrument ensuring that demands from our customers as well as regulatory requirements are met.
You will have following main responsibilities:
Design responsible for the ZIVA Analyzer Hardware which means that you will become an expert adviser and approver of changes related to the instrument
Participate in projects and activities related to development and maintenance of the instrument
Writing and updating technical documentation related to our instruments
Be the technical contact with OEM suppliers and third party
Work with risk management and complaints handling according to our quality systems
Technical adviser in market related activities; support to the Product Manager, technical input to User manual and Service manual and related information
You will be part of the R&D team, with in total 15 persons, and report directly to the R&D Manager.
Is this the opportunity for you?
You have a broad knowledge and experience mechanical HW-development, including – drawing schematics, layout, certification, and going into production.
You have experience in working with PTC Creo and PDM-systems. Knowledge in electronical design and preferably experience in DipTrace or similar programs is favorable.
Ideally, you have worked in the life-science industry with diagnostic systems and have experience of risk management and development methodology including instrument verification. Understanding of the process of Design transfer from development to production is favorable.
As a person you should be someone who takes initiatives, works in a structured and independent manner, but also is a strong communicator and team-player, as much of your work will be carried out in cross-functional teams. In a role as Design Responsible it is also required that you are meticulous in the everyday work as it is a complex product and minor changes can have large effect on system performance. You have leadership skills and are interested in taking on an activity leader role as well as a team leader role.
Cavidi is an international company and therefore you need to be fluent in English, both written and spoken
Required competences
Engineering degree in Mechatronics, Electronical or Mechanical engineering is required. The understanding of both mechanics and electronics is crucial for this opening
At least 2 years of working with PTC Creo and PDM-systems
Good communication skills in Swedish and English, both spoken and written
Please submit your application by attaching your CV and personal letter in English (interviews are held continuously).
If you have any questions about the assignment, do not hesitate and contact Markus Dahl (markus.dahl@modis.se).
Modis is a staffing & recruiting company and is part of the Adecco Group, the world´s leading HR-solutions provider across 60 countries. This scale and scope ensures Modis is truly a global community. Our mission is to be the Leading Professional Services Company by finding the right match between you as a candidate and you as a customer. We are a team with various and complementary backgrounds within Life Science, Engineering and Technology. We can ensure that we understand our customer needs and we can ensure that we understand the competence-profiles of our applicants and candidates.
Det går inte längre att söka detta jobb!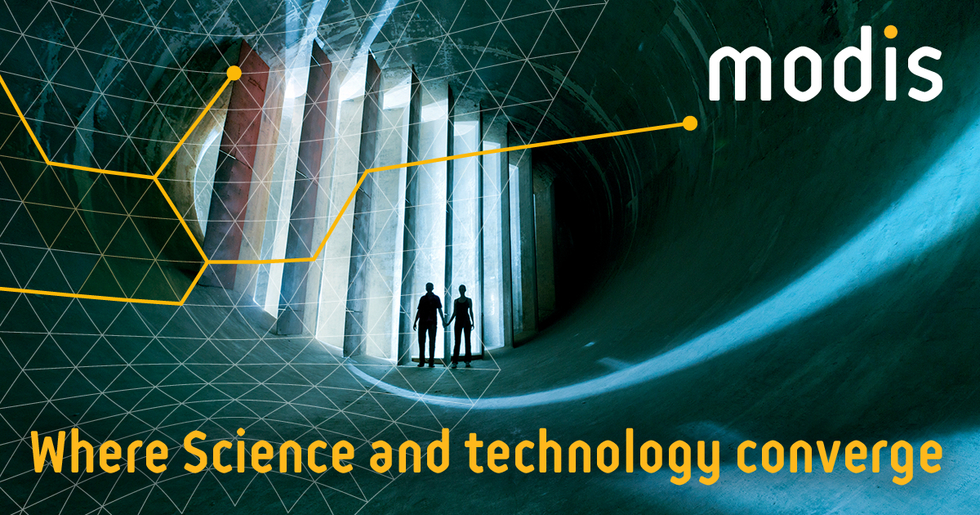 Modis Sweden AB
Antal gillamarkeringar:
0
Det går inte längre att söka detta jobb!
Nyckelord
Communication skills, Creo, Management, Sales
Fler jobb från Modis Sweden AB