Business to Consumer IT (B2C IT) initiate and develops our  digital products in Sweden, for example our commerce, self-service, identity and branding solutions. Together with the Commercial and Marketing teams we develop new products - from start to finish. We create services that bring value to our customers and help us achieve our business goals.
 Agile Transformation are responsible for our way of working. The group consists of 20 experienced Agile Coaches and Scrum Masters. You are part of our weekly Scrum Master chapter where we share knowledge and exchange thoughts and ideas.
 We are now looking for experienced Scrum Master to join our team
 What's the job?
In your role as a Scrum Master within the Commercial Tribe your mission is to help the team deliver with high velocity and according to plan. You will work in close collaboration with the Product Owner (PO) and handle communication with other Stakeholders outside the squad. We have both commercial and capability teams.
Your responsibilities include:

•             Act as a role model in our values and behaviors

•             Leading the team in accordance with Scrum (standups, sprints etc.)

•             Taking part in different projects relating to product

•             Acting as "Mood-manager" – make sure the team collaborates effectively

•             Keeping an eye on velocity (speed of production) within the squad

Who are you?

We are looking for someone who takes responsibility and dares to take ownership. We believe that you have good communication skills, are an empathic and pragmatic leader and have a curious mindset. You are used to work in fast pace, flexible, always looking how to improve yourself as well as the way we work. You are not afraid to make mistakes or ask for help. We believe you have good agile knowledge as well as being pragmatic and knowing how to use your knowledge in the best way for the team, with focus on outcome instead of agile method.

Formal requirements for the role includes:

•             +3 years' experience as Scrum Master in a large organization

•             Used to work in Jira

•             Preferably experience of an agile transformation and devops culture.

•             Preferably experience in other IT roles.

We like you to be fluent in English and Swedish.
The position is located in our headquarter in Kista, Stockholm. 
Does this sound like a suitable challenge for you?

Det går inte längre att söka detta jobb!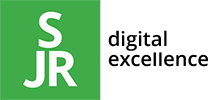 SJR IT
Antal gillamarkeringar:
0
Det går inte längre att söka detta jobb!
Nyckelord
Communication skills, Exchange, SCRUM