We are looking to strengthen our Business Management team with a Commercial Manager to join Viasat Consumer and Nordic Entertainment Group!
What we want you to do
The main responsibilities are to drive and implement the commercial agenda for the Viasat brand through competitive offerings to new and existing customers while maximizing revenues and profitability. The position is responsible for the commercial offering and pricing of those offerings for all Viasat products, as well as developing and implementing a bundling  strategy within and between our product areas. The position will be part of Viasat's Business Management Team and report to Head of Nordic Business Management.
Nordic Entertainment Group is a dynamic and fast-moving organization which offers plenty of variation and new challenges on a day-to-day basis, but also requires a strong ability to prioritize. As Commercial Manager you will have the following duties:
Based on consumer insight, develop offerings to specific target groups with both new and existing customers
Ownership of business cases for all offerings
Hardware pricing strategy and implementation
Commercial requirements towards Viasat organisation, including pricing, value proposition and business rules for offering
Go To Market responsibility
Both consumer and competitor insight, as well as communicating findings and learnings related to this
Responsibility for standard pricing and packaging related to our TV-product
Budget responsibility
What we are looking for
The media industry is a rapidly changing environment so you need to be a person who is up-to-date on current products trends in addition to being organized, analytical and have an eye for details. As well as being service minded, flexible, easy to work with, have strong communication skills and enjoy working in a fast-moving environment. Your drive and ability to take initiatives will be highly valued. We expect you to tick these boxes:
University degree or equivalent
Minimum 3 years professional experience from related industry, preferably subscription services
Minimum 3 years professional experience from Commercial and/or product related roles.
Strong analytical skills and ability to present findings in a comprehensive way
Structured with strong execution skills
Excellent stakeholder management skills
Self-motivated with ability to develop new ways of doing things
Ability to question and challenge existing working methods and processes
Good communication and people handling skills
Application
If this position feels like your kind of challenge, please apply below. Attach your CV and cover letter and tell us what you are looking for in your next job. We do not accept applications through email. If you have any questions or concerns please reach out to our recruiter Axel Olsson, axel.olsson@nentgroup.com 
Nordic Entertainment Group (NENT Group) is committed to equality and diversity and we welcome applications from all qualified individuals regardless of race, religion, age, gender, sexual orientation, disability, and marital status. We want to make sure your recruitment experience is the best it can be – so, if you're selected for an interview, please let us know if there are any adjustments we can make that would be helpful for you.
Nordic Entertainment Group AB (publ.) (NENT Group) is the Nordic region's leading entertainment provider. We entertain millions of people every day with our streaming services, TV channels and radio stations, and our production companies create content that is experienced around the world. We make life more entertaining by telling stories, touching lives and expanding worlds – from live sports, movies and series to music and original shows. Headquartered in Stockholm, NENT Group is listed on Nasdaq Stockholm ('NENT A' and 'NENT B').
Det går inte längre att söka detta jobb!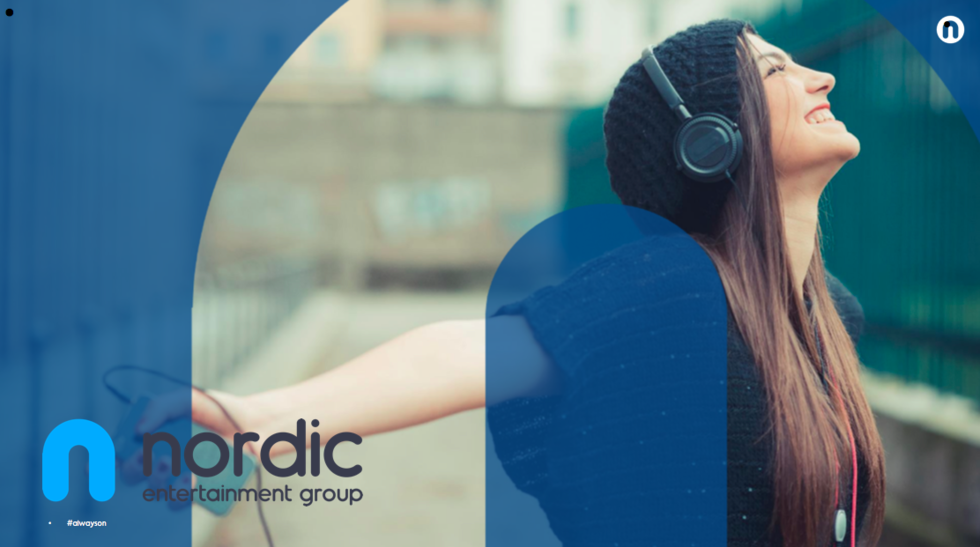 NENT Sweden
Kategori:
Försäljning / Affärsutveckling
Antal gillamarkeringar:
0
Det går inte längre att söka detta jobb!
Nyckelord
BSc, Communication skills, Management
Fler jobb från NENT Sweden