Barona is now looking for a Business Engineer in Energy Solutions on behalf of our client, Neova.
Neova works with energy and fuel solutions. Neova delivers peat, biofuel based heating water and steam, as well as the most advanced remote access service in the business to energy providers. Neova specializes in environmentally friendly solutions on an industrial level, through smart energy solutions. The freedom to combine technical know-how with real world problem solving skills creates a dynamic work environment where innovative solutions can be sold to industries, municipalities and other businesses.
Neova is now making large strides in their expansion in Sweden, and with Vapo group supporting them, there is a strong will to invest and grow in the business.
About the role as Business Engineer in Energy Solutions
As Business Engineer in Energy Solutions at Neova, you will be responsible for preparing, planning and executing selected projects within the economic, geographical and technical framework that Neova operates in. Your active engagement in the development of business offers/planning and preparation of projects is key to achieve the strategic and profitable goals that Neova works towards, keeping the focus on delivering effective energy solutions to clients.
In your role you will contribute with your technical know-how to develop and improve existing processes on a company wide level, to ensure that projects are always executed according to the ethical and environmental demands that Neova has on its business units.
Another part of your task is to continually develop your personal competence, making sure that you always have the ability to evaluate the latest and most innovative solutions on the market, and determine whether or not they further the company's strategic goals.
The assignment is placed in Stockholm or Helsingborg, and you are expected to travel within Sweden when necessary and you will also spend about a month of your first year in Vantaa, Finland. The first year you are hired at Barona working as a consultant at Neova. 
About you and your background
You might have experience working as a consulting project manager in energy intensive industries, such as papermills, forestry or similar. Your background might be in technical project management where you have had the opportunity to build your knowledge about technological solutions and problem-solving for customers or internally at the company.
We would like you to have:
Experience of the early stages of projects for energy solutions in the 1 mw range or greater, specifically knowledge of the available energy alternatives.
Experience or studies in energy/process technology
Ability to grasp rough concepts, see their potential and validate these through excel calculations
Strong competence in comparative calculations regarding alternative solutions, maintaining focus on developing the most cost-effective energy solutions possible for end clients
Sales-oriented mindset
Understanding of profitability for the company as well as the client, even when focus is placed on technical solutions
Finally, it is important that you have the following competences:
English and Swedish language skills
Experience in project management
Technical design expertise
Procurement expertise
Contractual competence
Order and delivery process expertise
Work health & safety skills
Appropriate level of education, Master's or bachelors degree
Join Neova in their work developing climate friendly and innovative design solutions, in a growing and exciting marketplace of products and ideas, that will help create a better future.
We offer:
When you are hired as a consultant working for Barona, you can rest well knowing you are in the right place. Through a diligent and thorough recruitment process we and our client can always be certain that you are the right person for the job before you are hired.
That provides you with an extra feeling of safety and comfort in your work, and the likelihood of continuing on with the client increases greatly. We are an authorized staffing company that values and promotes only the best for our clients and consultants. You will always have a dedicated consultant manager to answer any questions that might arise and to support you in any situation.
We also provide:
Collective agreement
Pension ITP 1
Wellness benefit of 3000 SEK yearly
Note that we do not accept applications via email, in accordance with GDPR laws and regulations, but for any questions and information you may need, feel free to contact the responsible recruiter; Albin Jonsson | albin.jonsson@barona.se | 073 514 36 64
The position will be filled as soon as the right candidate is found so don't wait, apply today!
Barona Group consists of 13 specialized business sectors such as, IT, Industry, Costumer Service and HR & Finance. Barona Group has over 18 years of experience in providing staffing, recruitment and different types of tailored HR solutions. Today we are an international company with offices in Finland, Norway, Denmark, Poland, Spain, Slovakia, Russia and Estonia. In sweden our office is located in Stockholm but we deliver our services across the entire nation. From the beginning, we have built our success on making our entire organisation customer oriented and challenge traditional thinking regarding our services package and business development. Through our focus on innovation and digitalization we always stay in the forefront when it comes to modern recruitment. 
Sökord
Barona; Bemanning; Rekrytering; Konsult; Uppdrag; Kund; Barona Sweden; Barona Group; Jobb; Arbete; Samarbetspartner; Internationell; 
Ansök till Business Engineer in Energy Solutions
Använd facebook för att snabbare fylla i din ansökan.
Observera att arbetsgivaren
inte
får tillgång till ditt facebook-konto.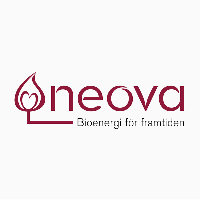 Neova AB
Antal gillamarkeringar:
0
Nyckelord
ASP, Bachelor, Consultant Manager, Finance, Management, Project management, Sales