What do we do?
We are an award-winning affiliate and content marketing company, founded in 2010. Since then we have guided and inspired people to the best available iGaming services. We are constantly growing and expanding our range of services. We manage some of the leading online iGaming series consisting of leading media websites, online communities, digital guides, mobile apps and social media channels.
Who are we?
Over 110 passionate and focused individuals that work together and embrace diversity. All inspire each other to create ideas and run with them to reach their full potential. When you step into our office you will feel the "work hard play hard" and teamwork attitude. We feel that this is the right path to reach our goals and celebrate every milestone along the way.
How and where do we work?
We believe that people work best when they feel free and get recognised for good effort. Therefore, we run a flat organisation where we appreciate each other's contribution towards the overall success of the company.
Our office is located in the heart of St Julian's, Malta, where the sun shines for over 300 days a year. The sea is crystal-clear blue, and we are surrounded by beautiful scenery. We endorse a healthy work-life balance with regular sports and well-being activities, team building and social events making our office a pretty awesome place to work at. 
Job Purpose 
The individual needs to be an enthusiastic professional looking to join our awesome international team in sunny Malta.The ideal candidate will manage quality content including, but not limited to, writing and editing own and others work as well as maintaining our websites daily. Tasks will also include external and internal communication. Hence, written communication must be easy to understand.
Job duties and responsibilities:
Content writing and translation
WordPress Editing - including proofreading and publishing final drafts
Managing distribution of content
Handle internal and external communication
Editing web pages for on- screen readability
Co-develop the content strategy
Other ad- hoc duties
Requirements: 
Exceptional Swedish and English written communication skills
Professional writing and editing skills
WordPress knowledge
The ability to work in a deadline driven environment
Organizational capabilities
A keen eye for details
The ability to work both independently and in a team
Excellent can-do spirit
Self-driven attitude
Desirable
Previous practice in iGaming
Previous experience in a similar role
Any additional language 
To apply for this position send your CV to charlotte@nordicjobsworldwide.com
Det går inte längre att söka detta jobb!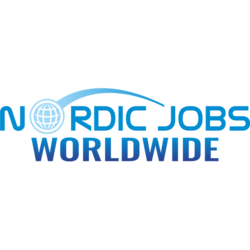 Nordic Jobs Worldwide
Kategori:
Skribenter / publishing
Antal gillamarkeringar:
0
Det går inte längre att söka detta jobb!
Nyckelord
Communication skills, IFU, Word, Wordpress
Fler jobb från Nordic Jobs Worldwide