As Swedish Editor in Chief, you will be the project leader for one of the company's sports betting communities. You will write and manage quality sports betting content on the community, as well as manage the development of the community project. You will be writing content that is suitable for online publishing. Hence, written communication must be easy to understand, suitable for social media channels and on par with SEO. This job is located in Malta, in the heart of St Julian's.
 
Job duties and responsibilities:
Sports Content writing
Quality Assurance
Translations
WordPress Editing 
Proofread final draft of web pages
Edit web pages for on- screen readability 
Search Engine Optimisation
Research 
Creating Advertising in Social Media
Maintaining relationship with broadcasters and partners
Maintaining sports data on a daily basis
Provide support for users
Ad- hoc duties
Requirements:
Education/experience in communication or journalism
Track record of running a blog or a website
Interest in Scandinavian sports
Knowledge of sports betting
Fluent in Swedish and English
The ability to work in a deadline driven environment
An eye for detail
The ability to work both independently and in a team
Excellent can- do spirit
Flexible - Is willing to work occasional shifts on Public Holidays and Weekends
About the Company
The company is an award-winning affiliate and content marketing company. Since it was founded in 2010 they have guided and inspired people to the best available iGaming services; Managing some of the leading online iGaming services consisting of leading media websites, online communities, digital guides, mobile apps and social media channels, and we are constantly growing and expanding the range of services. The company has over 100 passionate employees that work together and embrace diversity. The office is in the heart of St Julian's, Malta, where the sun shines for over 300 days a year. The sea is crystal-clear blue, and you will be surrounded by beautiful scenery. 

To work in Malta
Malta is getting increasingly popular for Scandinavians to relocate to. The sun is shining for more than 300 days per year and is perfect for you who loves warmer climates. Malta is an extremely safe country to live in and English is the official language. Malta is a small island with great bus links, and is an amazing place to live. 

To apply for this role please send your English CV to charlotte@nordicjobsworldwide.com 
Det går inte längre att söka detta jobb!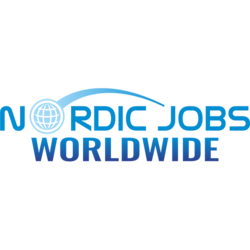 Nordic Jobs Worldwide
Kategori:
Skribenter / publishing
Antal gillamarkeringar:
0
Det går inte längre att söka detta jobb!
Nyckelord
IFU, SEO, Word, Wordpress
Fler jobb från Nordic Jobs Worldwide